Dependable Water Heater Services in New Jersey For Over 20 Years
If you want to replace your old, outdated water heater, let us take care of it! With more than five decades of industry experience, we can handle your residential or commercial water heater services. We will work closely with you to determine which type of water heater will work best for your particular preferences and budget.
We are committed to your complete satisfaction, which is why we work hard to find a solution to your water heating concerns. With a new water heater, you will no longer have to worry about your supply of hot water. You can take warm showers, wash the dishes, and run the bathroom sink without waiting for the water to heat. At Aladdin Plumbing & Mechanical, we understand the disruption caused by lack of hot water. With our water heater services, you can be sure our professionals will arrive to your home or office as quickly as possible. Our experts will inspect your water heater to determine the extent of your water heater problem and come up with the right solution based on what we find.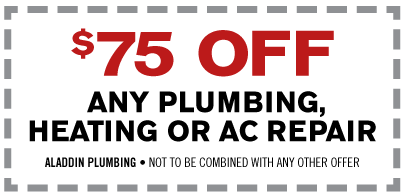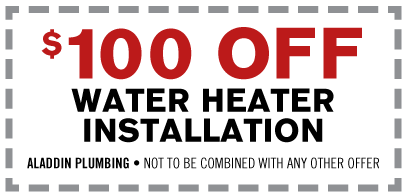 We Have The Best Water Heater Technicians In The Business
Each technician will thoroughly examine your water heater issue and provide a free estimate. We have a proven track record of success and strive to uphold our reputation as a reliable water heater repair company.
We have all the tools, resources to repair and maintain your water heater. Our company is fully licensed, bonded and insured, meaning you can feel confident knowing you are hiring true plumbing professionals.
Schedule Online & Save $25.00
*Discount Applies To New Customers Only
Need Water Heater Repair or Replacement Services?
Our professionals can provide water heater services in NJ for water heaters of any brand or model. We even perform water heater repair in New Jersey for different types of tankless water heaters including electric water heater repair and gas water heater repair. When you need water heater services in NJ, Aladdin Plumbing & Mechanical provides 24/7 emergency water heater services for your convenience.
For more information on our water heater services in NJ, call us today at (800) 664-8454.
Our Recent Uncensored Customer Reviews