Expert Baseboard Heating Repair & Maintenance
Are you looking for baseboard heating services in New Jersey? If so, 1st Aladdin Plumbing & Mechanical offers residential and commercial baseboard heating services for any type of baseboard issues or needs you may have. As an established plumbing company with 30 years of industry experience, we are fully insured, licensed and bonded and offer our customers a variety of baseboard heating services for your heating system.
Regardless of the size or complexity of your baseboard heating issue, the professionals at Aladdin Plumbing & Mechanical can help. As the years pass, your baseboard heating system may inevitably begin to fail. Our heating technicians have the knowledge and skills necessary to replace any baseboard heating system installed on your property. Our services are guaranteed to keep you warm and comfortable throughout the winter months.
For baseboard heating services call (800) 664-8454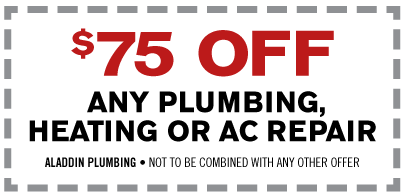 We Have The Best Heating Technicians In The Business
Each technician will thoroughly examine your heating and provide a free estimate. We have a proven track record of success and strive to uphold our reputation as a reliable heating repair company.
We have all the tools, resources to install and maintain your heating system. Our company is fully licensed, bonded and insured, meaning you can feel confident knowing you are hiring true plumbing professionals.
Schedule Online & Save $25.00
*Discount Applies To New Customers Only
Need Licensed Heating Repair In New Jersey?
When our heating professionals arrive at your location, we will determine the right solution for the condition we find your heater in. If you need a heating system repair, we specialize in boiler repair, baseboard heating repair and furnace repair. If you need a heating system installation in New Jersey, we carry top boiler brands including Utica, Weil-McLain, Peerless and Crown, as well as top furnace brands including Lennox, American Standard, Carrier and Goodman.
At Aladdin Plumbing & Mechanical, we offer heating financing in NJ or affordable heating repair. Our heating professionals provide heating repair in New Jersey 24 hours a day, 7 days a week for your heating emergency. For more information on our heating services, call Aladdin Plumbing & Mechanical at (800) 664-8454 to schedule your service today.
For more information on our heating services in NJ, call us today at (800) 664-8454.
Our Recent Uncensored Customer Reviews