Dependable HVAC Professionals in New Jersey For Over 20 Years
Aladdin Plumbing & Mechanical has been serving communities throughout New Jersey. We are committed to offering you the highest level of customer care and support. You can rest assured that when you enlist our services, we will find a fast solution to your AC problems. We are also available for full installation services, starting your home or commercial property off on the right track.
Air conditioners usually break down due to various reasons – it could be poor lubrication, leaking, dust, age or a faulty installation. If you have an emergency and need your system repaired immediately, give Aladdin Plumbing & Mechanical Air Conditioning repair experts a call and we'll work to fix it as quickly as possible. Our technicians are trained to understand your home's cooling system, no matter what model or make. We have technicians available to serve you 24/7 with our emergency service. We not only make sure your system is up and running again, but we help to stabilize the air conditioner so it achieves maximum performance. From new equipment installations to regular maintenance, we are prepared to handle any problem.
We can repair, install, and provide maintenance for the following equipment: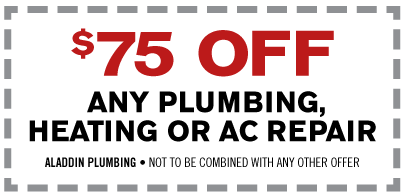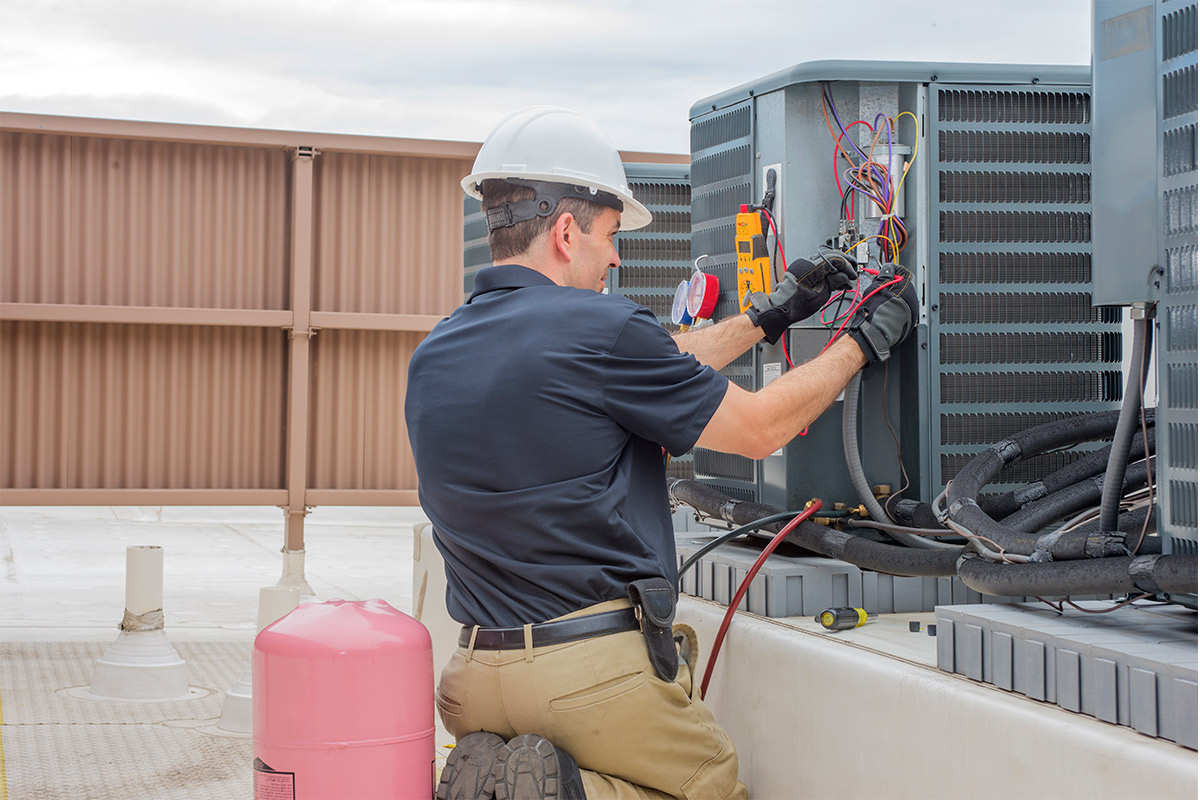 We Have The Best Air Conditioner Technicians In The Business
Each technician thoroughly examines your air conditioning issue whether it be installation or repair and will provide a free estimate. We have a proven track record of success and strive to uphold our reputation as a reliable air condition repair company.
We have all the tools, resources and have grasped the latest techniques to repair and maintain your air conditioning system. Our company is fully licensed, bonded and insured, meaning you can feel confident knowing you are hiring true professionals.
Schedule Online & Save $25.00
*Discount Applies To New Customers Only
Need Air Conditioning Repair or Replacement Services?
With over 20 years of professional air conditioning and heating experience, our technicians are here to help. We know how important it is to keep your air conditioning system running great all year long, and it is our goal to offer you the comprehensive services you need to maintain a healthy indoor air environment. No matter what kind of repairs or maintenance you need, we can take care of it!
Let Aladdin Plumbing & Mechanical fix your air conditioning problems today! We are always available 24 hours a day, 7 days a week for fast, emergency repairs. Contact us today at (800) 664-8454 to request a free estimate!
Our Recent Uncensored Customer Reviews