Schedule Service Online And Save $25.00
*Discount Applies To New Customers Only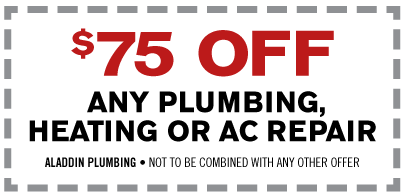 5 Star Plumbing Services In New Brunswick
Our Expert AC Technicians Are In Your Area
Our Licensed Plumbers Are In Your Area
New Brunswick Licensed Plumbing Services
With over 50 years of professional experience, Aladdin Plumbing & Mechanical is a licensed and bonded plumbing company that provides 24-hour plumbers in , NJ. We specialize in plumbing, plumbing repairs, heating, air conditioning services, water heater repair, as well as sewer & drain cleaning services in , NJ.
Whether you need a quick plumbing repair or installation or a complete system installed, our professional plumbers in will take care of it right away. We have an army of licensed plumbers and technicians with years of experience ready to provide you with exceptional service. From scheduling your appointment to completing the job, your satisfaction is our number one goal.
At Aladdin Plumbing & Mechanical, we specialize in fast repairs, providing you with emergency services when needed. In fact, you can call us 24 hours a day, 7 days a week for any plumbing and heating needs. When you enlist our services, you can rest assured that we will begin service within 45 minutes of your call. We will also give you the price for our services before starting a job, making sure that you approve of all of our work.
Plumbing Services:
Toilet repair and installation
Plumbing fixtures repair and installation
Frozen pipes
Leaks
Hot Water Heaters
Kitchen and Bathroom plumbing
Repair & install gas and water lines
Sump pumps
Sinks and Faucets
Back-flow prevention
Water Softeners & Water Conditioners
Garbage Disposal
Drain cleaning and repair
Tree root removal
Our family owned and operated business can take care of all of your commercial and residential plumbing and heating concerns. Call us today at (800) 664-8454 to receive a free estimate for our services!